Real Estate Guide
Whether you're a first-time buyer just getting started, or an experienced real estate investor, we've got the information you need on home buying, home selling, financing and owning real estate.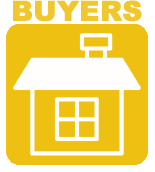 Buyers Tips
Role of the Real Estate Broker

Selecting an Attorney

Processing Your Loan Application
Your Right to File Complaints
News
Hiring the right Realtor
Of all the decisions home buyers and home sellers need to make, choosing a REALTOR is by far the most important. Hiring the wrong person can make an already stressful experience even worse. Hiring the right person can make your transaction smooth and problem-free.
FHA: Shape Up or Ship Out
An official of the Mortgage Bankers Association warned last week that the Federal Housing Administration could eventually be forced out of the mortgage insurance business if it doesn't modernize, and keep up with the competition.


Featured Articles